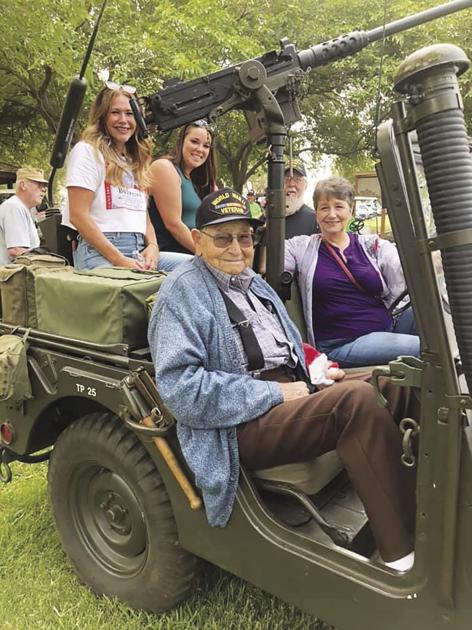 Willows Bike and Car Show draws crowds for 35th year | Glenn County Transcript
Bringing together the community and car enthusiasts from everywhere, the 35th Annual Willows Car and Bike Show is back for a weekend of family fun.
Colleen Worthington, secretary and treasurer of the Willows Car and Bike Association and one of the show's organizers, said there were 182 cars and 50 bikes entered at this year's show, the largest attendance since the group took over the show ten years ago.
The event started on Friday night with a show and shine, music, parade, vendors and awards.
Worthington said Friday night's festivities were well attended, with a large crowd in the parade and dozens of participating vehicles and bikes.
The Glenn County K-9 Association kicked off the festivities on Saturday morning with a motorcycle donation to benefit newly named K-9 dog Orion and Deputy Lemmon. The ride started at the Orland Fire Hall, crossed Elk Creek, and ended at the Auto Show.
The Willows Rotary Club also hosted a pancake breakfast in the park on Saturday morning, serving fluffy pancakes for three hours before the start of the bike show.
This year's guest of honor at the Willows Car and Bike Show was Paul Niehues, 99, who was also chosen as the August Veteran of the Month by the local VFW Auxiliary.
This year People's Choice, sponsored by the Nomlaki Indians, went to Michael Sealey from Chico and his 1941 Dodge Coupe. The best of the show, sponsored by Safety Tire, went to Scott and Sherrie Cooper from Orland and their El Camino from 1970.
According to Worthington, Best of Show in both categories was featured on all artwork and t-shirts the following year.
Over the past 10 years, the Willows Car and Bike Association has awarded over $ 47,000 in scholarships to high school students in Glenn County and over $ 17,000 in donations for events and community needs with funds raised during of the event.
Worthington said the Willows Car and Bike Association is still looking for new members and anyone interested in participating can attend their monthly meeting at Round Table Pizza, 1237 W Wood Street, Willows, on the third Wednesday of each month, starting at 6 p.m.
"Come be a part of the biggest event of the year," said Worthington.
For more information, visit the Willows Car and Bike website Show Facebook page