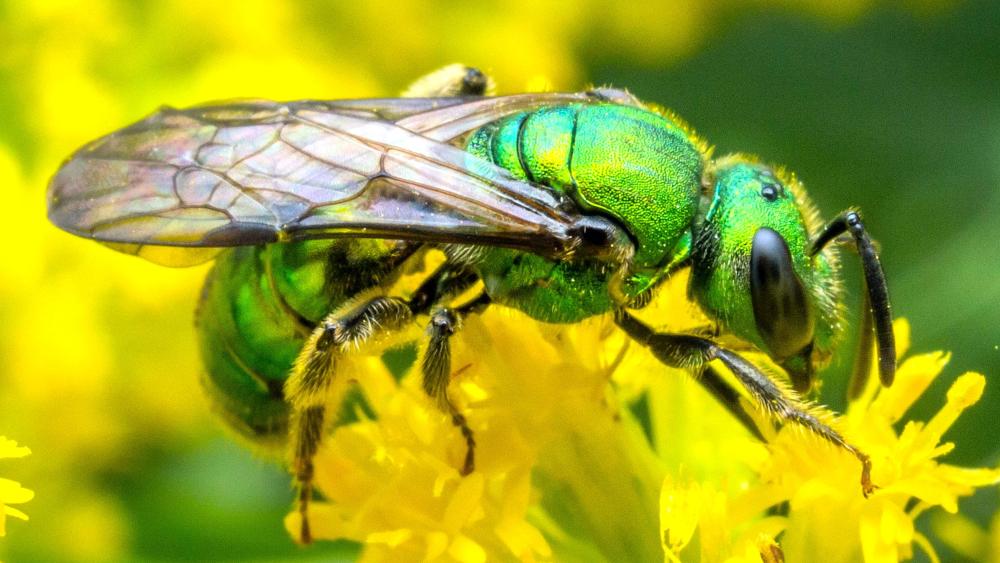 Study suggests a third of wild bee species in Pennsylvania have declined in abundance
Scientists have found strong evidence for seasonal changes in all measures of biodiversity, indicating that bee communities are completely different almost every month. When measuring abundance, for example, they counted an average of 21 bees per site in April, compared to 168 bees per site in July. Species richness, or the number of species present, showed a similar trend, with an average of nine species found per site in April, dropping to an average of 21 species in July.
The researchers spotted three general trends per month. Some solitary species emerged early in the year and had a short period of activity. Other solitary ground-nesting species also had short periods of activity, but in summer rather than spring. The third group consisted mainly of social species with much longer periods of seasonal activity.
Such seasonal variation is an important target for monitoring, according to study co-author Margarita López-Uribe, associate professor of entomology and Lorenzo L. Langstroth Early Career Professor.
"These groups of bees provide unique ecological functions," she said. "For example, many early-emerging bee species are critically important to early-flowering plants such as spring ephemeral wildflowers, and these bee-plant interactions may be particularly susceptible to disturbances from climate change. And many crops, like apples and blueberries, depend on pollination by the first emerging wild bees.
Evidence for changes in biodiversity over the years was also strong, the researchers noted. For example, the average abundance of bees captured decreased by 48% and the number of species detected dropped by 41%.