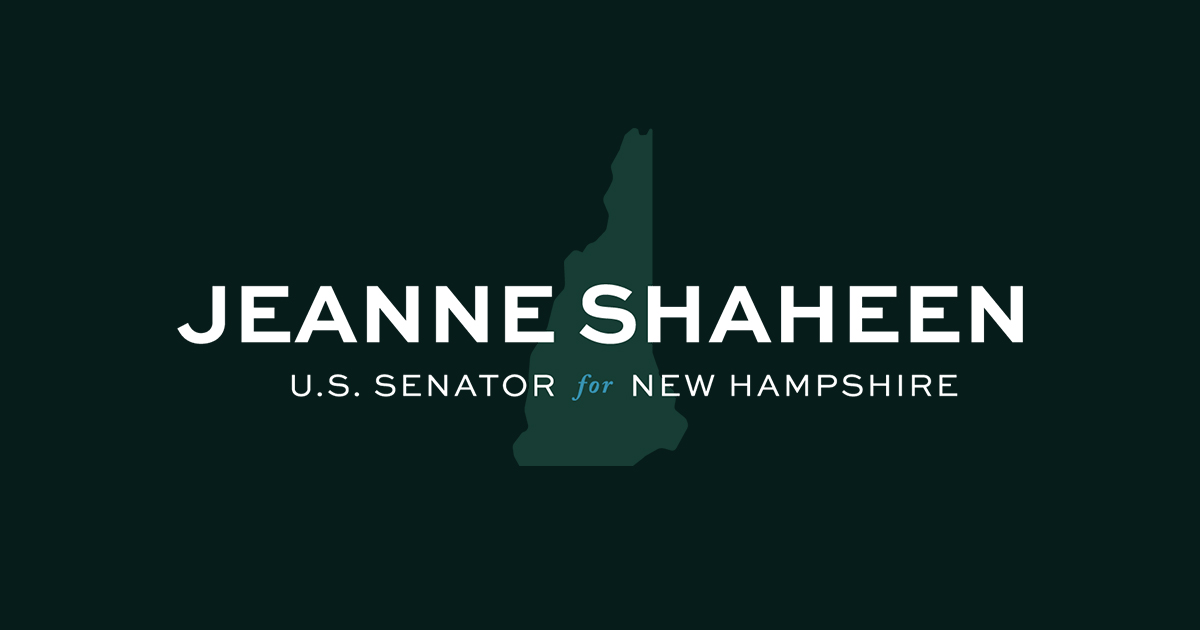 Shaheen statement following a virtual meeting with Ukrainian President Zelenskyy and the bicameral and bicameral group of lawmakers
December 24, 2021
(Washington, DC) – US Senator Jeanne Shaheen (D-NH) released the following statement following a virtual meeting with Ukrainian President Volodymyr Zelenskyy, as well as members of the Ukrainian Senate bipartisan caucus and a set of Bicameral lawmakers, in response to Russia's escalating military provocation on its border:
"Russia's aggression and violation of Ukraine's sovereignty require a unified response from the United States that we stand firmly alongside our Ukrainian partners. I was happy to join this bipartisan and bicameral group of lawmakers today to discuss what the United States can do to equip Ukraine with the necessary capabilities to defend its sovereignty. Democrats and Republicans in Congress have made it clear that Putin will pay a heavy price for his malicious activities against our partners and for threatening our national security and global stability. I am happy to see the Biden administration working in close coordination with our transatlantic allies to pursue diplomatic options and prepare punitive responses to keep Putin in check. "
Senator Shaheen is a member of the Ukrainian Senate caucus. Last month, she led a bipartisan delegation to the Halifax International Security Forum, where she helped reaffirm the United States' bipartisan commitment to the transatlantic alliance and to European partners, including Ukraine. During the conference, Shaheen participated in a bilateral meeting with Ukrainian officials. In June, Shaheen led a bipartisan group of lawmakers in Eastern Europe, including Ukraine, to underscore the United States' commitment to Ukraine as it strives to achieve its pro-democracy aspirations. . Earlier this month, Shaheen helped lead a bipartisan resolution expressing support for an independent and democratic Ukraine, safe from further Russian military aggression.
###
---
---
Previous article