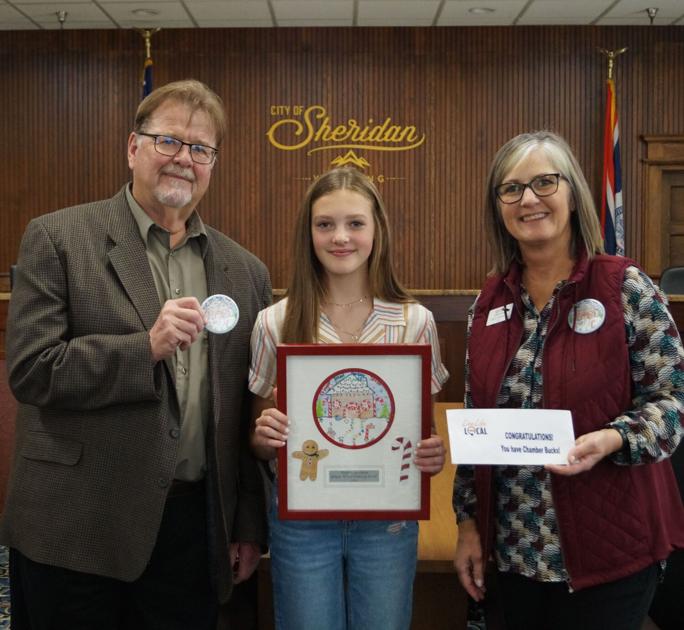 Rubric: Christmas walk to combine a one-day event with traditional festivities | Chroniclers
Can you believe Christmas Stroll is almost here? Get ready to kick off the holiday season with the Sheridan Tradition, the 26th Annual Christmas Walk, on Friday, November 26. This year's theme is "Gingerbread Walk".
As some of you may recall, last year the Stroll planning committee chose to expand Stroll to a full day activity. This has allowed us to always have the event, to support our local businesses and to help with social distancing. Following last year's ride, we sent out a survey to participating companies to get their feedback on the event.
This fall, the Chamber invited business owners to join us in discussing planning for this year's Ride. Using the feedback from that meeting, along with the survey results, the walk planning committee has planned a "hybrid" walk event for 2021.
This year's Christmas walk will be from 8 a.m. to 8 p.m. Participating businesses will post their stroll button numbers and start their stroll sales to get people to start marking their holiday gift list. Then, from 4 p.m. to 8 p.m., Main Street and Grinnell Plaza will close for hay cart rides, gifts and traditional Stroll festivities.
Santa and Mrs. Claus will be back in person for photos and tours with the children at the WYO Theater. Thanks to Bruce Burns, we'll be lighting up Sheridan's skies again with fireworks for the grand finale at 8 p.m.
We're also excited to announce a new lighting and decorating competition for participating businesses. This year will be a People's Choice contest, and you can vote for your favorites.
Stroll buttons featuring the winning design by Sheridan Junior High student Harper Jacobson are now on sale for $ 5 each at the House office, 24 S. Main St., and at participating businesses until 'When stocks last. Make sure you get yours and visit all participating businesses from walk day until Christmas Eve to see if your button number matches any of theirs. If so, you win a prize worth $ 50 or more.
Continue to wear your Stroll Button during the holiday season. The Chamber's "Get Caught Shopping" campaign will begin on the day of the walk, and our elves will be looking for people wearing their walk badges at participating businesses. If 'caught' you will earn between $ 25 and $ 250 in Chamber Bucks. Our elves will also be out on Saturdays following the walk until December 18th.
The walk planning committee, as well as our local businesses, are very grateful for the wonderful support received from the community during last year's walk and throughout the holiday season. We look forward to another exceptional wave of community support this year. The reason Stroll was created 26 years ago was to encourage everyone in this community to support local businesses and keep their money here in Sheridan County. Let's live the local life this holiday season.
Jodi hartley is Director of Marketing and Communications for the Sheridan County Chamber of Commerce.