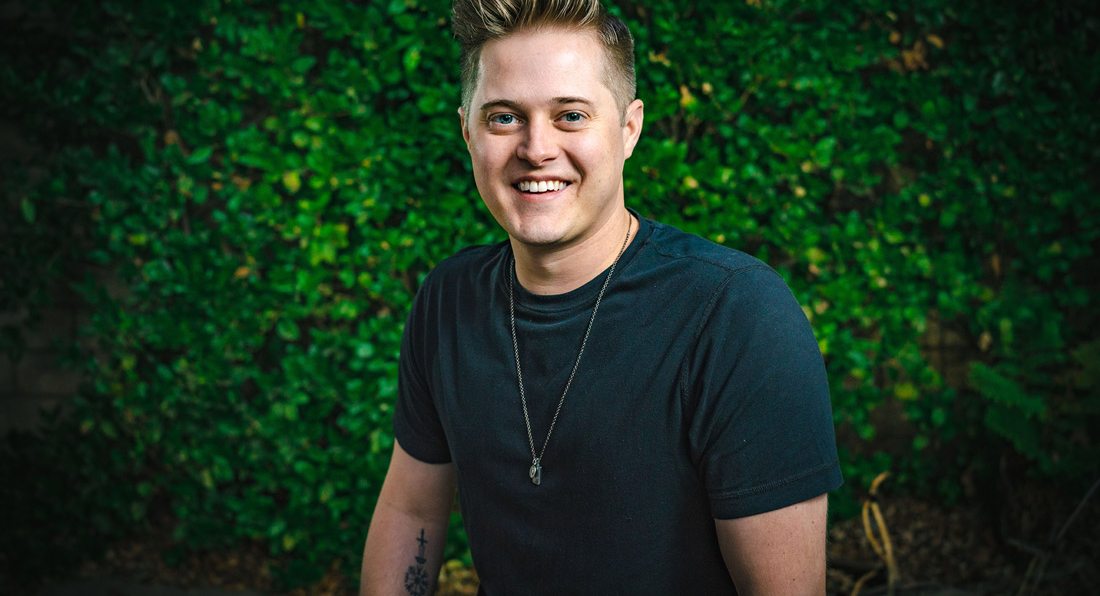 417: How does it feel to be back in town and soon-to-be back on the Landers Theater stage?
LG: I still have family here so I come back pretty often. It's always a different experience, you know, sometimes I'm just focused on visiting with family, sometimes it's more about seeing friends. The majority of times that I come back, I usually don't hang out around town that much and that's changed this trip for sure. One, because I've been here longer than I normally stay and two, because of putting this show together.
It all started with me coming to surprise the kids who were putting on High School Musical Junior. It was such a great, serendipitous moment that they happened to be putting it on when I was in town and surprising them was just really special and cute. They were so excited and it was really fun to be able to chat with them for a minute before they went on stage for their first time.
And, you know, something special happens every time I go on that stage. So many memories and nostalgia flood back and I think about all of the lessons and the fun times. And I just was like, "I gotta do something. I need to get back on the stage." Normally I don't have time to put something like this together, but this trip I do.
So we immediately started putting things together and figuring out what it was going to be. I talked with Beth Doman who basically rolled out the red carpet for me and said that anything I wanted I could have. It was just incredibly sweet and everyone at the theater has just been so helpful and just going out of their way to make me feel like I'm home and I'm welcome.
They're eager to help me put on the best show that I can. It's so touching, it's just really, really sweet. You know, it's always a weird feeling coming home. I get recognized more here in Missouri than I do in Los Angeles, for sure not as many celebrities around here, but whenever I walk into the Landers all of that goes away and I just go back to all of those memories and experiences that I had on that stage.
It just takes me back to this safe place. I was a weird kid when I was growing up and being a weird, emotional, theatrical kid in Missouri in the '90s was not easy and I didn't always feel accepted and appreciated. But going to Springfield Little Theater was safe and I could be with other weirdos who were just like me. It was such a magical place, a playground, a church and a home. All of those feelings of support and love just come flooding back to me whenever I go back. I always feel safe when I go there, which is just a really nice feeling.
417: What can fans look forward to hearing at your show this Friday?
LG: I'm gonna be singing some Broadway show tunes, some Disney songs—maybe some high school musical songs—and then I'm gonna be singing a lot of original music as well.
I have a great band of local musicians that are backing me up. It's gonna be a night of fun. It's gonna be laid back, but I'm trying to deliver the best hour and a half of music that I can muster.
I really am trying to make something that is gonna be fun for everybody. There's gonna be a little bit of everything and I'm gonna be sharing lots of stories about moving away to Los Angeles and a little bit of what life has been like in Hollywood with some fun anecdotes of being on set and experiences that I've had out there.
417: How can our readers purchase tickets or partake in the VIP experience?
LG: There are three different tickets that you can purchase for this show. You can just go to see the show live at the Landers. Or you can then add on to that ticket with the VIP experience after the show for a meet-and-greet that we're gonna do.
Then the third ticket you can purchase will be a streaming ticket if you can't make it or you're out of town and you'd still like to see the show. All of that is available at Springfield Little Theater's website.