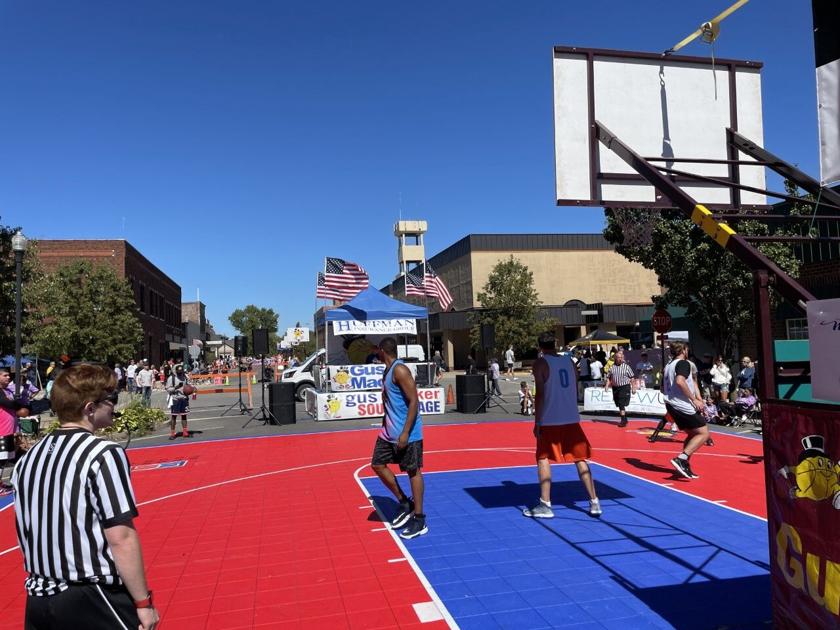 Moberly Welcomes Gus Macker 3-on-3 Basketball, Other Homecoming Festivities | Missouri News
MOBERLY – The Gus Macker 3-on-3 Basketball Tournament took place at Moberly for the first time on Saturday, but it was just one of many festivities to celebrate Homecoming.
The tournament returned to Missouri for the first time in over 13 years.
More than 6,000 people came from across the country, with registered participants from states including Michigan, Minnesota, Illinois, Iowa, Wisconsin, Alabama and Georgia. Many local teams also participated in the tournament.
Carie Flood, Tournament President Gus Macker, said she was thrilled that Moberly was hosting the tournament.
"This tournament brings money to our community and foot traffic for businesses," Flood said.
There was a "Junk Junktion" that featured small business vendors, the JROTC Car Show, live local music, train rides, face painting, and more. Chamber of Commerce Executive Director Megan Schmitt highlighted the importance of Junk Junktion and the Saturday festivities.
"Events like this bring regional tourism to our community," Schmitt said. "It's a great way for us to support our small businesses and show off our bricks and mortars."
Saturday was the last day for the Junk Junktion and the auto show, but the Gus Macker basketball tournament resumes on Sunday to wrap up the Homecoming celebrations.