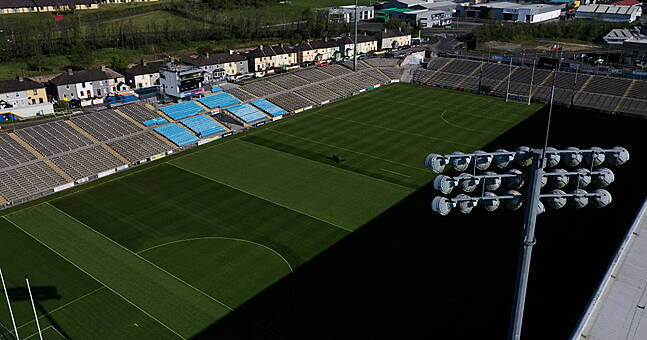 Mayo Lancers will be cleared to play their Christy Ring Cup inter-county group match against Derry at Castlebar
MAYO Pitchers will be cleared to play their Christy Ring Cup inter-county group match against Derry at Castlebar, Mayo County Council confirmed on Sunday.
Mayo was told they could not play the match at McHale Park, but footballers could still use the venue.
They were told to use the Ballina Stephenites room instead.
The initial decision to move the game was based on the recommendation of the grounds manager at the venue.
Hurling coach John Cunnane said it was "a slap in the face" when speaking to RTE this month.
"It's a complete slap in the face for the guys who are making a huge effort to play senior hurling for Mayo – an effort just as big as the footballers, he said"
MacHale Park back open to Mayo pitchers ahead of Derry clash: Mayo GAA have issued a statement confirming that the crucial Christy Ring Cup clash against Derry next Saturday, May 14, will be held at MacHale Park. https://t.co/DMwIRqInCP

— hoganstand.com (@hoganstandgaa) May 8, 2022
A U-turn has now been completed which means Mayo and Derry will play the crucial Christy Ring game at the Castlebar venue next Saturday.
Mayo GAA released a statement on Sunday saying:
"The game against Derry was scheduled for James Stephen's Park in Ballina by Croke Park earlier this year due to extensive resurfacing work carried out at Hastings Insurance MacHale Park.
"Mayo GAA can now confirm that the emergency and recommended repair work on the playing surface following the Mayo Championship game against Galway Connacht GAA will be completed ahead of schedule to facilitate this crucial Mayo Championship game for bowlers.
"The recommended rest period after the Connacht GAA Championship game was five to six weeks, but a redoubling of ground staff efforts at Hastings Insurance MacHale Park now means the ground will be available for next weekend. ."
Croke Park was touted as an alternative venue, but this suggestion was quickly rebuffed, but this was not yet made available to all teams at the time.