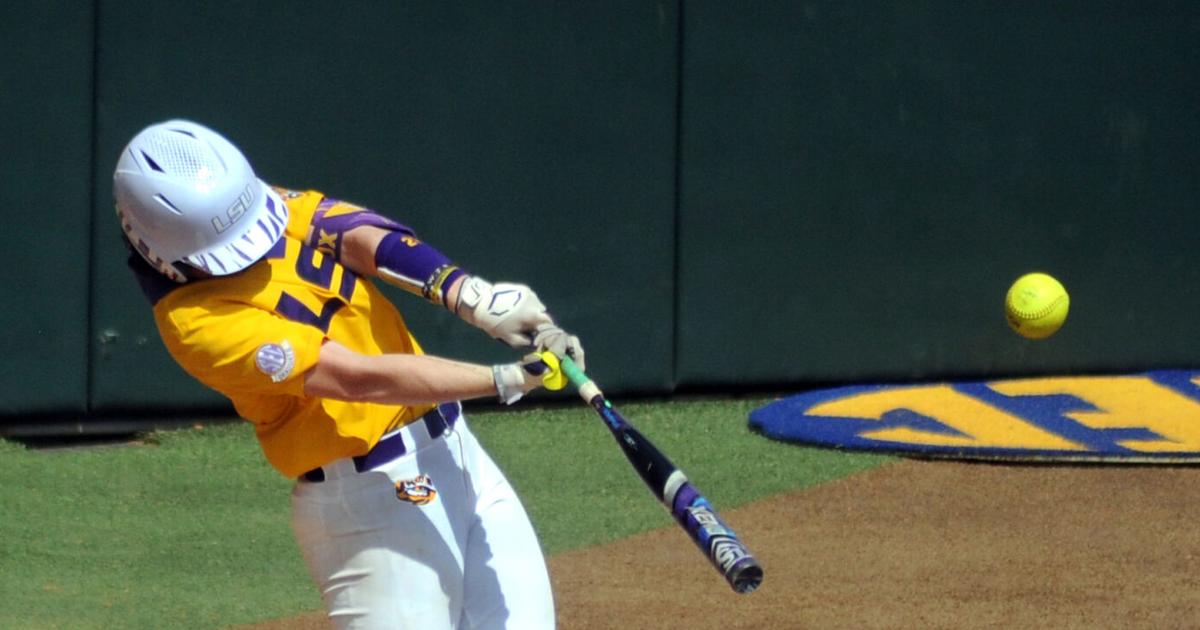 LSU softball team hammers Mississippi State with one game left in regular season | USL
STARKVILLE, Ms. — Scoreless through the first five innings, the LSU softball team came alive with seven runs in the sixth inning and added two more in the seventh for a 9-2 win over Mississippi State on Saturday, winning the final series. of the regular season.
The Tigers (34-19, 13-10 Southeastern Conference) and Bulldogs (31-23, 9-14) end the regular season Sunday noon.
LSU is fourth in the SEC standings with one game remaining. With a win on Sunday, the Tigers can clinch the No. 4 seed at next week's SEC Tournament in Gainesville, Fla.
LSU's defense played well behind senior pitcher Shelbi Sunseri (8-7), who pitched in her seventh full game of the season. She allowed three hits and a walk, striking out two along the way.
But the Tigers trailed 1-0 early in the sixth inning. That's when they opened the game with seven points, capitalizing on four errors by the Bulldogs.
Georgia Clark hit her 16th homer of the season leading the team.
Ciara Briggs had a game-high three RBIs, and Ali Newland also homered.
Briggs and second Taylor Pleasants hit errors to start the top of the sixth, and Clark walked to charge the bases. Briggs then came home for the Bulldogs' third error in the inning, and LSU took a 2-1 lead when Newland was credited with an RBI after being hit by a pitch.
With the bases still loaded and no outs, Morgan Smith hit an RBI single to right field, and second Cait Calland scored another run. Briggs – who started the inning – capped the inning with a three-run double RBI to make it 7-1.
LSU added two more runs in the top of the seventh inning with solo shots from Clark and Newland.