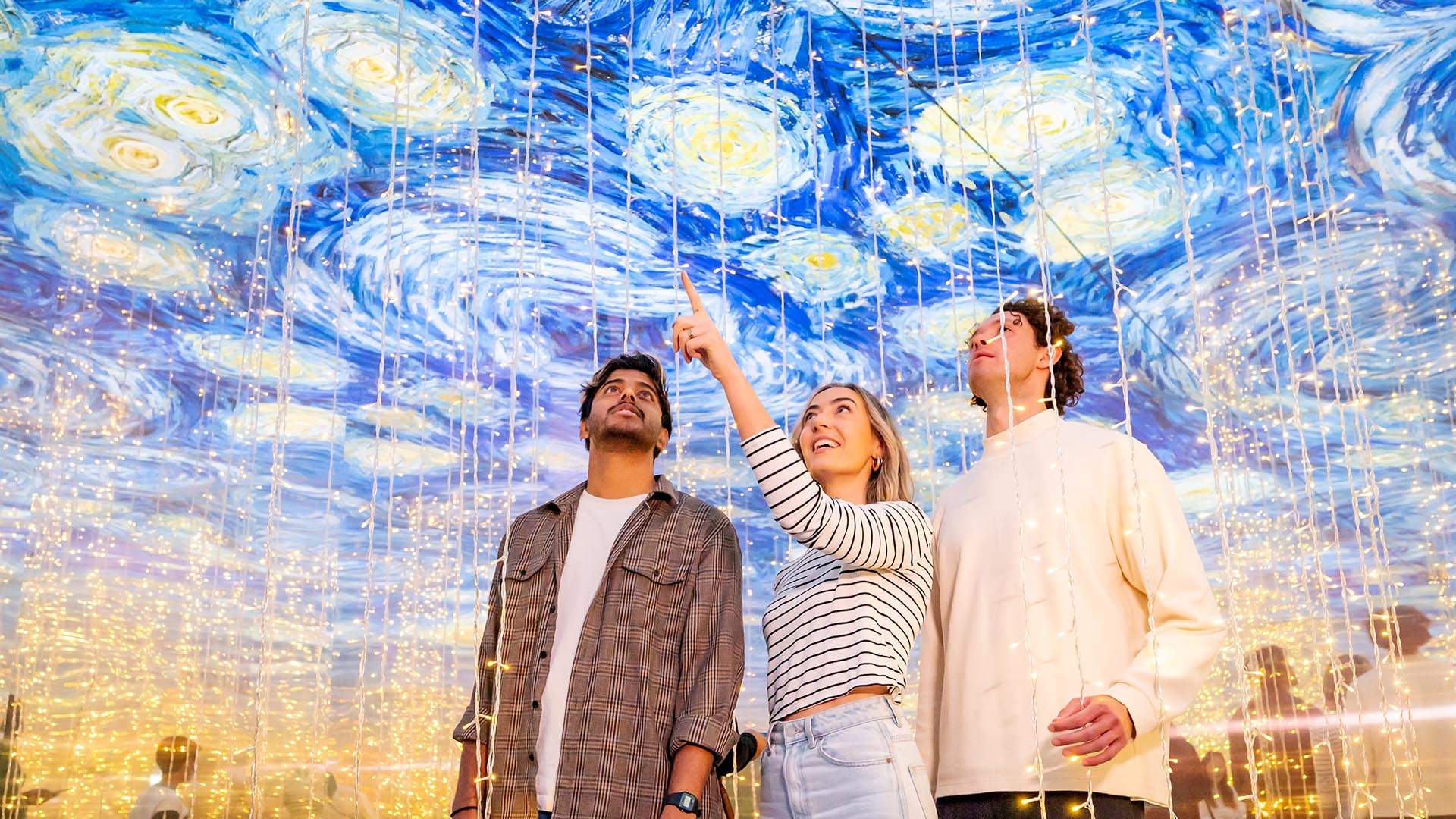 Huge multi-sensory Van Gogh exhibition returns to Sydney
Some things are so amazing they have to be seen multiple times and wander through Vincent van Gogh's dazzling artworks in a multi-sensory experience Van Gogh Living is clearly one of them. So the hugely (and unsurprisingly) popular exhibition returns to Sydney, ready to come to life this summer.
You have finished creating your own Lego version of The starry Night? Now you can walk through the iconic painting projected large onto the Entertainment District's Grand Pavilion. The experience will begin its return on Thursday, December 8, just in time to pair sunny days with some sunflowers – and that brings a whole lot more, including familiar and new parts of the exhibit.
The two greats will be back, of course, that is, two of van Gogh's most popular works transformed into vibrant new forms. Again when you see The Starry Night, you will actually cross it. To like Sunflowers (the painting, as well as the plant)? So get ready for immersion Sunflower overflow room.
The project is the brainchild of Melbourne-based Grande Exhibitions, which for over a decade and a half now has hosted immersive exhibitions and gallery experiences in over 150 cities around the world. The company also owns and operates Rome's Leonardo da Vinci Museum.
A family experience, Van Gogh Living creates the feeling of walking straight into the Dutch artist's paintings – and you certainly won't feel like you're in an ordinary gallery. Visitors experience Van Gogh's world-renowned works in vivid detail thanks to Grande Exhibitions' state-of-the-art technology, which uses 40 high-definition projectors. A classic musical score also accompanies the vibrant colors, presented in cinema-quality surround sound.
This new Sydney season Van Gogh Living will appear in the huge bespoke 70m by 25m marquee of the Grand Pavilion, which also includes a themed bar and cafe.
And if you're wondering how popular the experience has proven so far, over 8.5 million people have visited it in more than 80 cities around the world.
Van Gogh Living will take place from Thursday, December 8 at the Grand Pavilion, The Entertainment Quarter. Tickets will go on sale from Thursday, August 4 — for more details, visit the event website.
Images: Morgan Sette / Miles Noel Photography / Great Experiences.