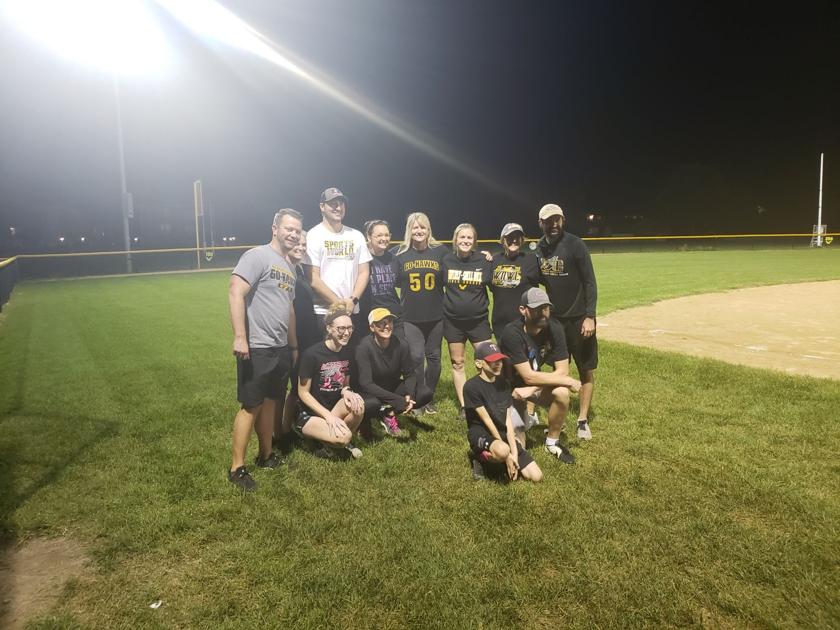 Homecoming 2021 festivities kick off a week of celebration, school spirit at W-SR | Waverly Newspapers
Hecoming at Waverly-Shell Rock High School kicked off Sunday night with a softball field kickball tournament and week-long celebration of events meant to instill joy and pride in the spirit of the school that will follow. .
If the motto of this year's event is any sign, that spirit is now in full swing and should stay that way for the duration of the festivities and beyond.
One version of the popular adage "What happens in Vegas stays in Vegas" plays on the idea that what happens during reunion week will stay.
On Monday, the festive atmosphere permeated the halls with the decorations of a drive-through wedding chapel, with garlands, balloons, flowers, and even a sign saying "24-hour drive-through wedding window."
At the end of the first-floor hallway, above a sign usually saying "It's a great day to be a peddler," the wedding theme had resulted in a decoration that included two oversized inflatable wedding rings and a handwritten sign. which read, "Just Married."
Monday, which kicked off the dress-up days, was Jersey Day.
Many students and professors have heeded the tradition of the day, showcasing their favorite teams.
Monte Phillips and Rich Walvatne, both special education teachers, posed happily for a thumbs-up photo that captured the sentiment around the school.
Rhiannon McCully, a para-educator, said she was thrilled to be a part of Jersey Day because she loves her team, the Denver Broncos.
"I love my team," she said, donning her jersey as NFL Hall of Fame quarterback Peyton Manning, number 18. "Come on the Broncos."
In the study room, Lynn Silber wore her No. 15 jersey from Kansas City Chiefs quarterback Patrick Mahomes.
In Ms. Byers' class and in Mr. Schlumbohm's class, several students came out for a moment to show their team pride.
And in the assistant principal's office, Mr. Brady Weber wore a University of Northern Iowa baseball jersey, a nod to his past as a member of the team.
Tuesday will be United States Day; Wednesday – Flannel Day; Thursday – Color war. Freshmen will wear white, sophomores will wear gold, juniors will wear red, seniors will wear blue and staff will be dressed in black.
Friday, of course, will be Go-Hawk Spirit Day, so everyone will be wearing black and gold.
The spirit of the festivities, which featured a Monday night parade from the college parking lot along Southwest Fourth Avenue to high school, was further amplified by a gymnasium coronation afterwards.
The Royalty Court this year featured Ava Folkerts, Macy Smith, Annika Behrends, Morgan Aikey, Ashli ​​Harn, Jacque Schneider, Brooke Willis, Morgan Schut, Jack Beam, Keaton Farmer, Aiden Riggins, Layne McDonald, Austin Dewey, Ryan Folkerts, Jacob Lord and Cole Steege.
The King and Queen were announced after press time but will be added to the record.
But the general joy of the festivities remained a constant.
"We wear it to support the kids," said Phillips, the special education teacher. "It's a pretty creative group. They mix. "