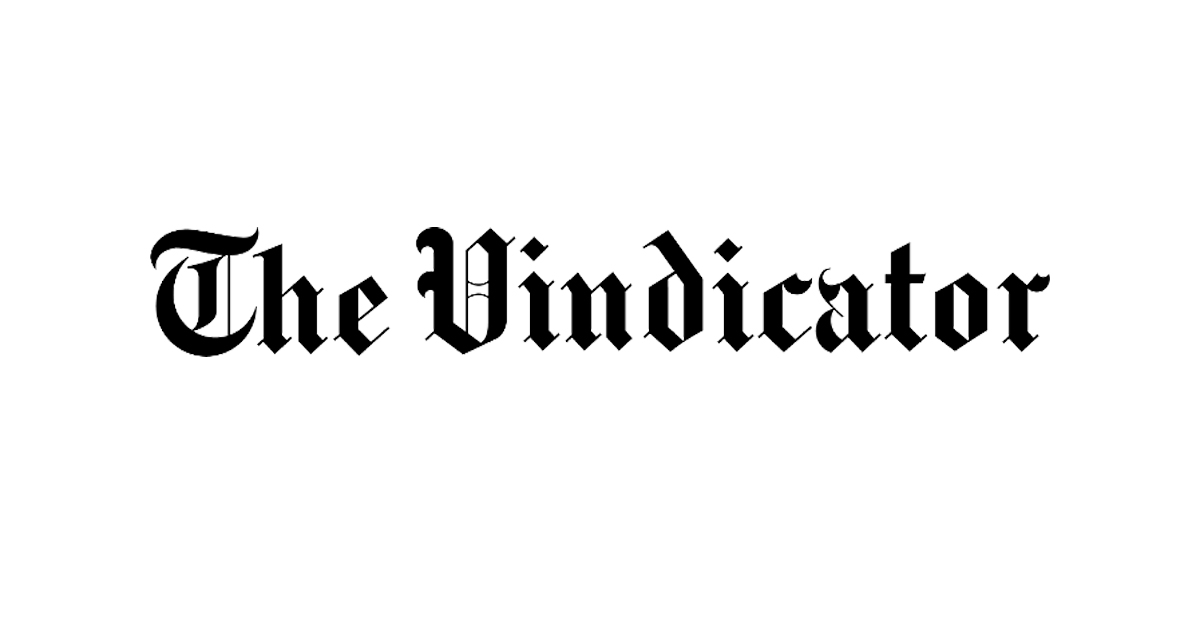 Christmas arrives early for village children in Poland | News, Sports, Jobs
POLAND – Santa Claus arrives earlier this year for the village children, thanks to two parents who strive to bring their community together while honoring their daughter's legacy.
Mike and Ashley Zembower, founders of nonprofit Rosalie's Forever Footprints, are launching what they hope will become a village tradition, The Poland Express. Santa and his sleigh, minus his reindeer who are still in training, will roll through the streets of the village from 5 p.m. to 8 p.m. today until Friday.
Santa Claus and his assistants will make around 45 stops at the homes of residents who have volunteered to organize a "Santa Stop" on The Poland Express. Parents and their children are encouraged to have fun at the stop closest to them, which can be found via maps posted on Rosalie's Forever Footprints website, www.rosalies
foreverfootprints.org and its social media pages. Each stop will also have a "Santa Stop" sign in the front yard.
Each host had the freedom to create the Zembowers to make their stop as magical as they wanted, and some will include hot chocolate bars, cookies, and maybe a few classic Christmas carols. Santa will be picking up letters, so children should come prepared with their wish lists with their return addresses on the envelopes.
Santa Claus will end the week at North Elementary on Friday around 6:30 p.m., followed by a stop at Poland Seminary High School. Those who have missed Santa Claus throughout the week are welcome to join him at either stop.
The organization behind the event, Rosalie's Forever Footprints, was created by the Zembowers after the loss of their baby, Rosalie Noelle, in April 2020. They created the organization with the goal of bringing their community together in through projects and events, such as The Poland Express, that help improve community, improve family engagement and create a lifetime of positive memories for children. The goals of the organization are some of the dreams they had for their daughter and the imprint she would have left in her community.
"The expectation of our children, all of us, has always been to do great things, great things, positive things," said Mike Zembower. "Not to be a millionaire, not to conquer the world, but to be rooted in your community and have an impact."
The Zembowers have already funded a small free library in the village and have organized several fundraisers to fund future projects during their eight months of operation. They dream of improving the community through projects like rebuilding the playground at North Elementary School. They hope projects like the playground will give Rosalie's siblings – Robbie, Xander, Kalysta and another brother along the way – something tangible to remember their sister.
While Rosalie isn't here to form her own legacy, Mike and Ashley make sure her name matters as much as the names of her siblings.
"We want Rosalie to have the same level of impact that our other children are going to have on the community," said Mike Zembower. "If Rosalie was with us, she would have made so many friendships and she would have done great things in the community, so we step in and try to find a way to do it in her absence."
Mike and Ashley said at one point that they feared their daughter's name would never be mentioned – now it is becoming synonymous with the joy and excitement brought to the community by their projects, such as The Poland Express.
Although The Poland Express is no longer accepting hosts for the event, donations can be made at each stop to fund future Rosalie's Forever Footprints projects.
lnickel@tribtoday.com