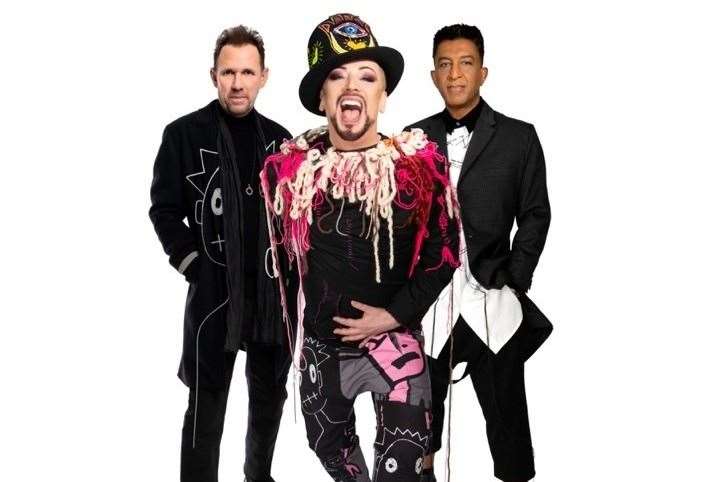 Boy George kicks off West Berkshire Music Weekend festivities
The Heritage Live concert series arrives in Englefield this weekend.
Set in the park with the stunning backdrop of Englefield House, on Saturdays Boy George and Culture Club play the opening show.
Their "very special guests" will be Lulu, Kim Wilde and Gabrielle. Doors open at 4 p.m., with DJ Fat Tony getting the party started.
Since its inception in 1981, Culture Club has sold over 150 million records worldwide, recognized as a Grammy Award-winning British institution with a stream of classic hits including; Do You Really Want To Hurt Me, Karma Chameleon, Church Of The Poison Mind, Victims, It's A Miracle and The War Song.
The group is fronted by singer/songwriter Boy George, universally beloved as one of music's most iconic artists who performs alongside original Culture Club members Roy Hay and Mikey Craig.
As the first multiracial band with an openly gay frontman, Culture Club set numerous records and established themselves as an icon of British musical history and popular culture.
On Sunday, The Last Night of the Heritage Proms with Russell Watson will feature the Royal Philharmonic Concert Orchestra and 'very special guests' The NHS Choir. Watson will perform songs from his 25-year career, ranging from beloved standards such as Jerusalem, Land of Hope and Glory and Swing Low, to assertive and uplifting hits including You Raise Me Up and Bring Him Home, alongside a Phantom Of The Opera Potpourri.
£1 from every ticket sold for the event will be donated to NHS Charities Together, the collective representing, supporting and championing the work of official NHS charities.
https://www.englefieldestate.co.uk
And on Mondays, between 4 p.m. and 10:30 p.m. Flackstock: A celebration of the life of Caroline Flack with comedy, dance and music. He raises awareness of mental health issues and funds mental health charities that are close to Caroline's heart. This intimate day-long festival to celebrate his life will raise vital funds for mental health charities.
---
---