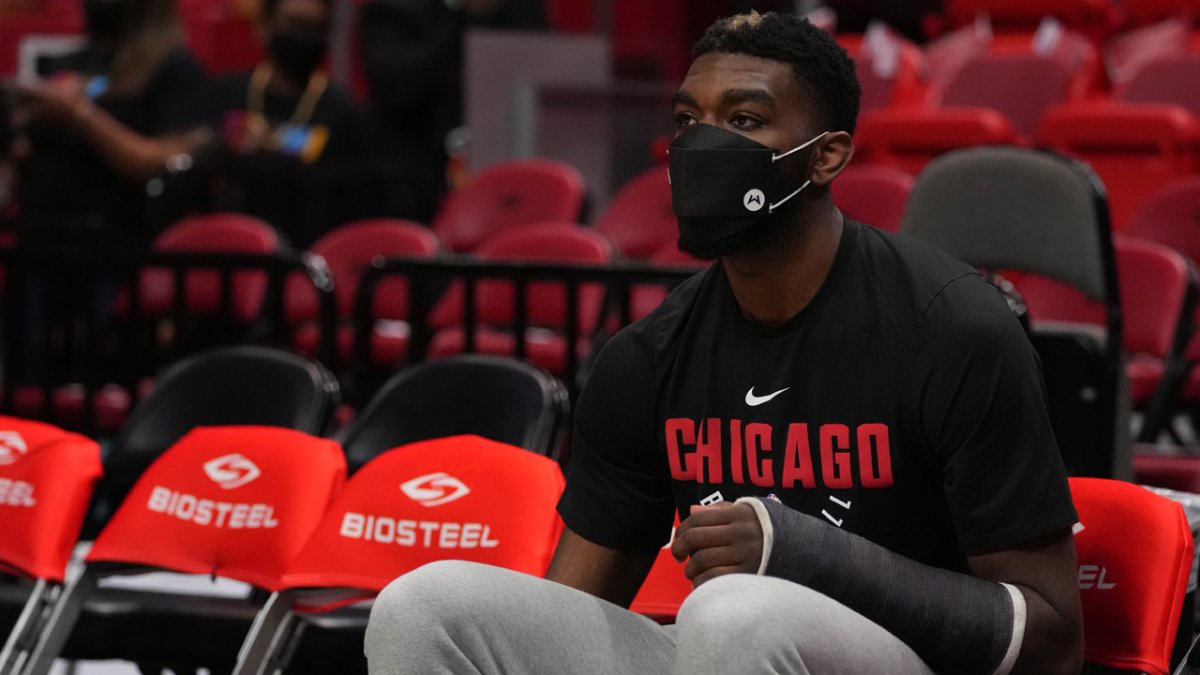 Billy Donovan optimistic Patrick Williams could return this season – NBC Chicago
Donovan optimistic Williams could return this season originally appeared on NBC Sports Chicago
the Chicago Bulls have had their share of bad injury news.
But head coach Billy Donovan gave hope for good news on Sunday.
Speaking ahead of the Bulls' morning game against the Philadelphia 76ers at the United Center, Donovan called Patrick Williams' returning for regular-season action "a very strong possibility." In fact, Donovan even expressed optimism that the Bulls could be whole before the end of the regular season.
"There may be an opportunity, if all goes well, that maybe there are 10, 12, 14 games left in the year, maybe we could get our whole team back," Donovan said.
Donovan quoted Lonzo Ball getting off crutches as the first step in his rehabilitation, the ability to Alex Caruso (following his wrist surgery) and Derrick Jones Jr. (with his fractured finger) being able to continue conditioning, and Williams' increased activity level, as reasons for his optimism.
"I feel pretty good about the way he's progressing, from what I've heard," Donovan said of Williams.
Williams required wrist surgery after tearing ligaments following a flagrant foul by Mitchell Robinson of the Knicks. He averaged 6.6 points and 2.2 rebounds while shooting 56.5 percent in five games.
At the time, the Bulls said Williams, who started 71 games last season and is a second-team All-Rookie, would be out four to six months.
So his comeback potential was still in play.
The potential for the Bulls, still leading the Eastern Conference, to be whole for the playoffs adds another dynamic for executive vice president Artūras Karnišovas and his team to weigh in before Thursday's trade deadline.
The Bulls have been linked recently with Celtics guard Dennis Schröder, who Donovan coached at Oklahoma City. But if all the keepers return before the end of the season, it might not make sense.
"Mars is coming. How much can we get together? What's it gonna be like? Do we stay where we are and let this band play? Or is there something that says, 'You know what? ? I really think it could make our team better," Donovan said.
"The one thing that I respect and appreciate about Artūras is when there are really things going on that he needs to talk to me to find out where there are real things, we end up having those conversations. That didn't happen at all."
Donovan noted how Ball's core, Zach LaVine, DeMar DeRozan and Nikola Vucevic only played 17 games together. LaVine missed his second straight game due to back spasms on Sunday.
"Everyone really loves the band and the chemistry of the band," Donovan said. "Our group just hasn't been together."
That could change before the end of the regular season.